Woven mesh production workshop
We have established several workshops for production of woven wire mesh, crimped wire screen and hexagonal wire mesh. Pictured here is the woven mesh production workshop, where we use more than 100 machines to produce a variety of woven wire mesh in fully automated mode. These facilities have the capacity to handle aperture sizes of 0.003mm-10mm, wire diameters of 0.01mm-2.0mm, and a maximum width of 4 meters.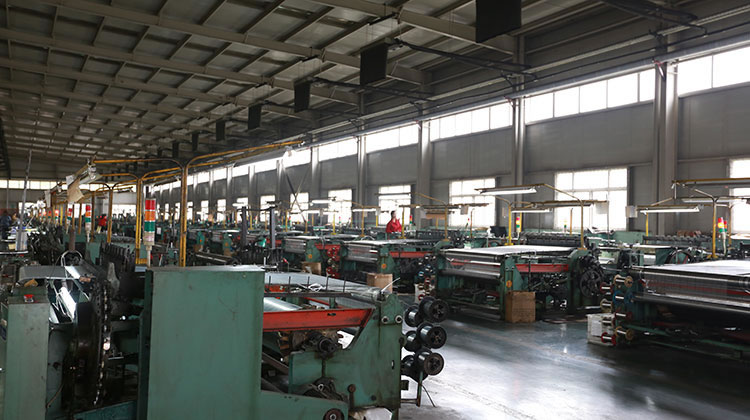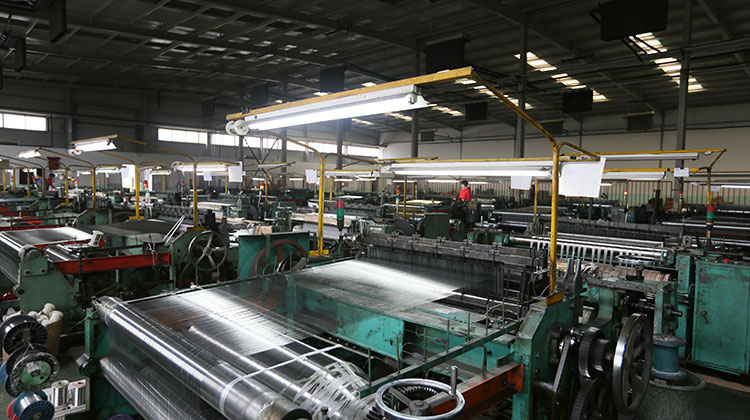 We maintain an ample inventory of raw materials for woven mesh, which ensures the product variety and timely delivery of goods. We can produce the woven wire mesh in different materials, such as galvanized mesh, stainless steel mesh, pure copper mesh or pure silver mesh.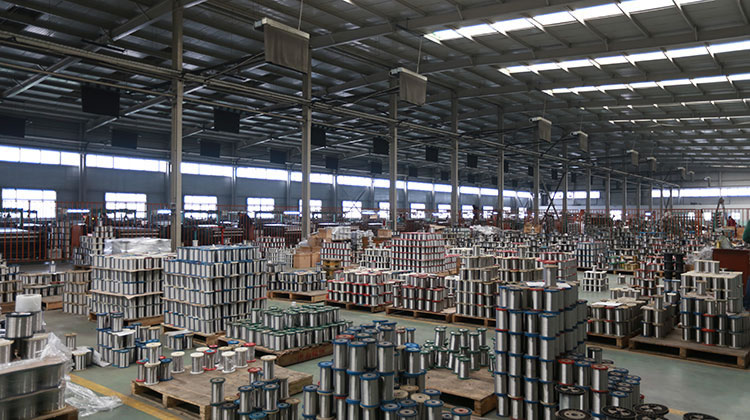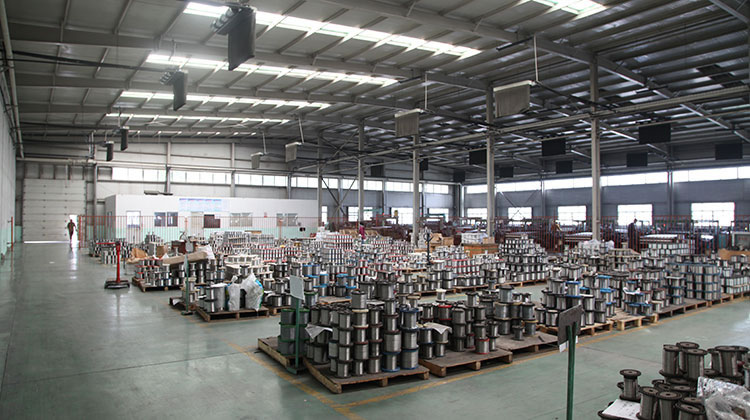 Stainless steel woven wire mesh is among our range of products. We can offer various types of weaving methods, including: plain weave, twilled weave, plain Dutch weave, twilled Dutch weave, reverse plain Dutch weave and reverse twilled Dutch weave. Raw materials include: stainless steel 304, 304L, 316 and 316L. All the length, width and aperture size can be customized upon request.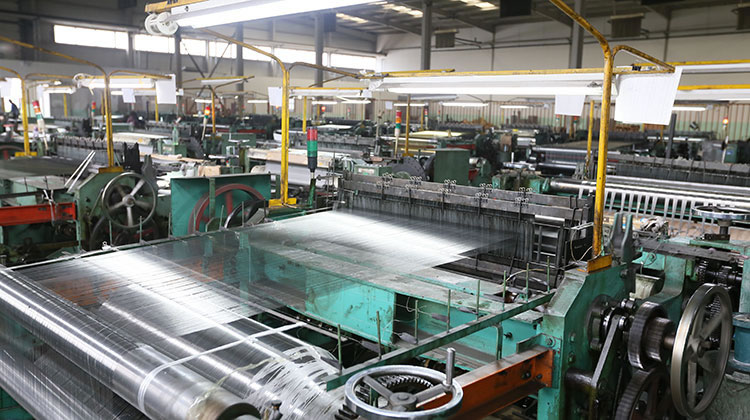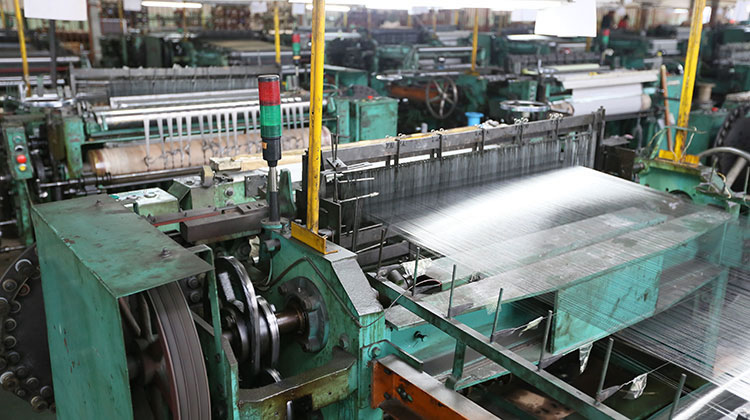 The wire mesh that has been flattened will undergo quality testing. We put every piece of woven wire mesh through the defect inspection, length/width measurement and the sampling of meshes. Test results are all recorded.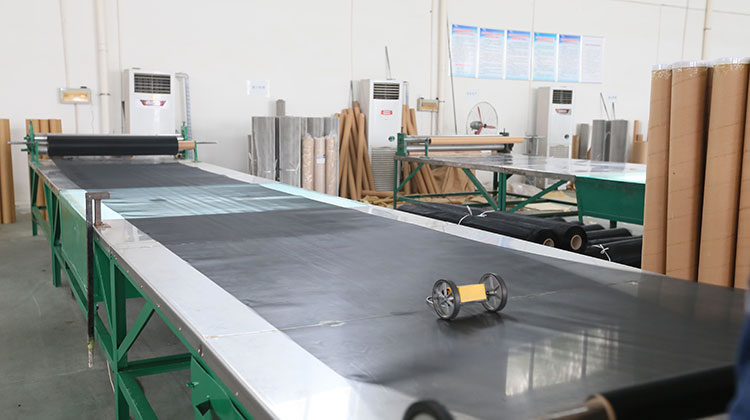 Well-packaged woven wire mesh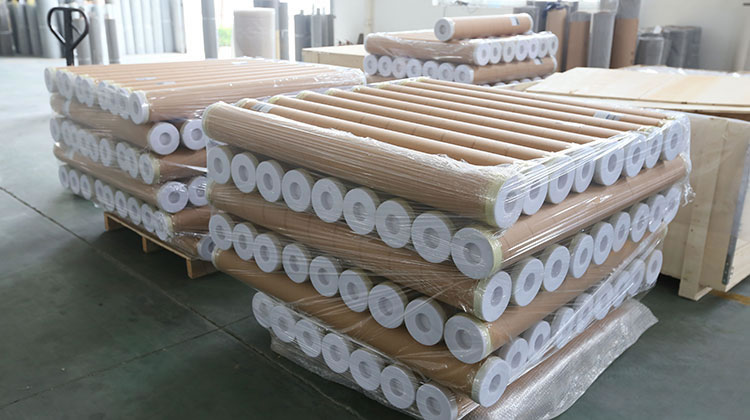 Woven wire mesh in stock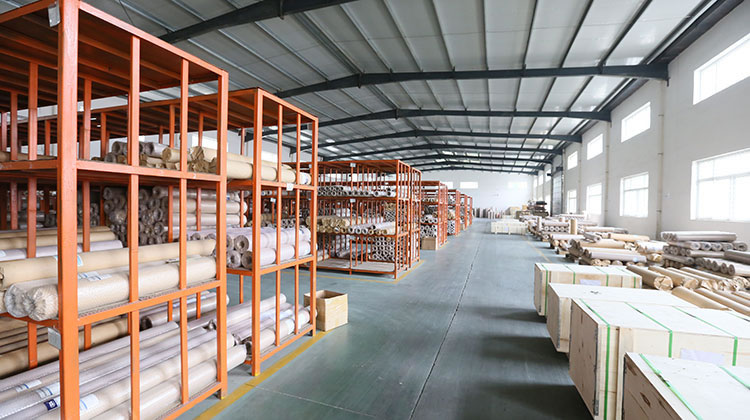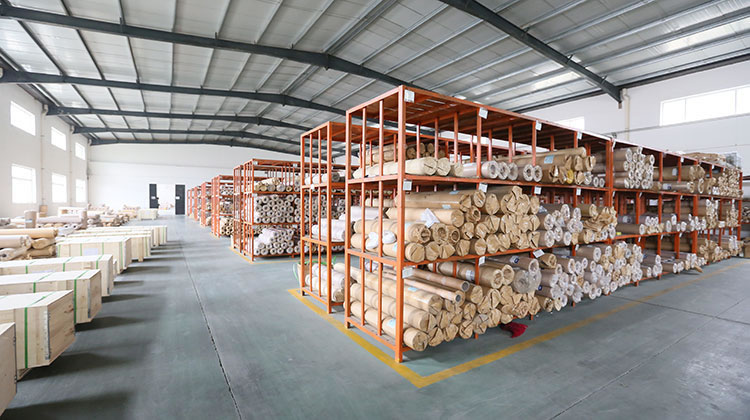 Crimped mesh production workshop


Introduction to the workshop:
1. Produce a great variety of square-opening crimped wire mesh.
2. Raw materials: zinc coating and stainless steel
3. Wire diameter: 0.15mm-1.60mm
4. Available in a wide selection of opening sizes
5. Main uses: window screens, food screens, industrial sieves, etc.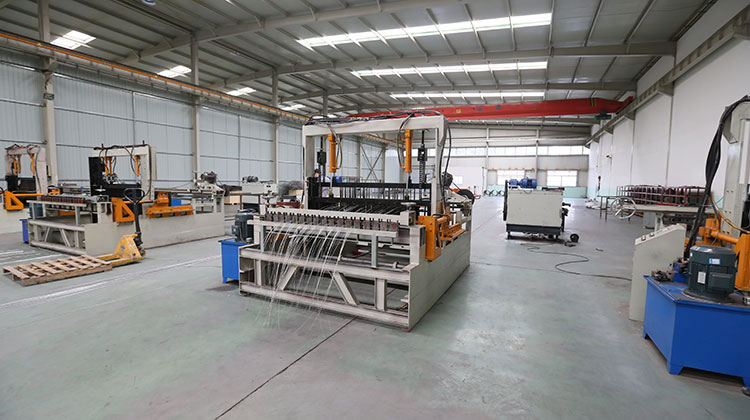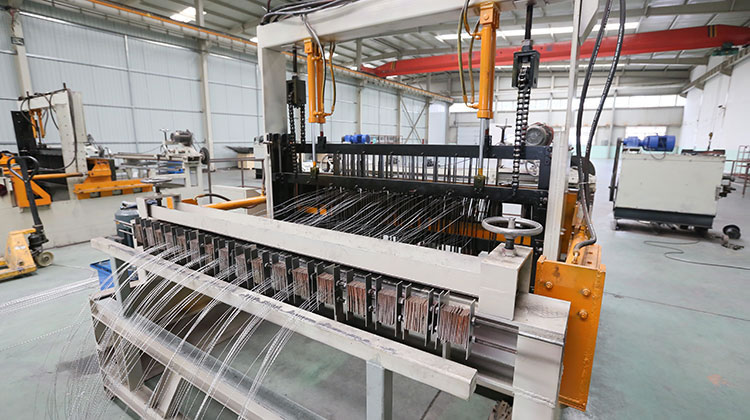 Gabion production line
Description of the gabion production workshop:
1. Twenty-six machines are available for producing a wide range of gabions.
2. Wire diameter: 2.0mm-4.0mm
3. Aperture size: 6x8, 8x10, 10x12, etc.
4. Yearly production capacity: 12 million square meters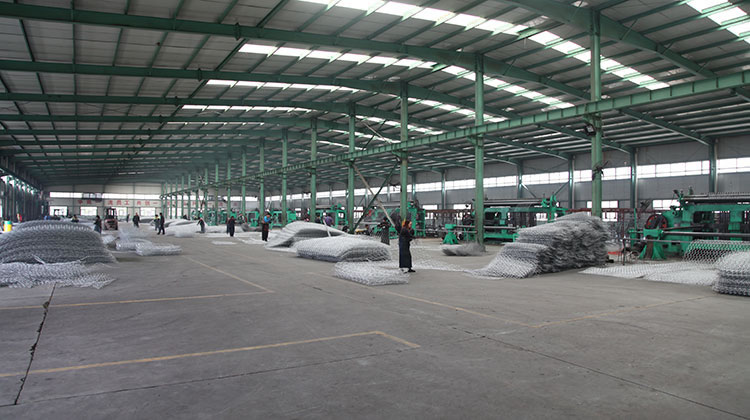 Our gabion production machine is imported from Italy.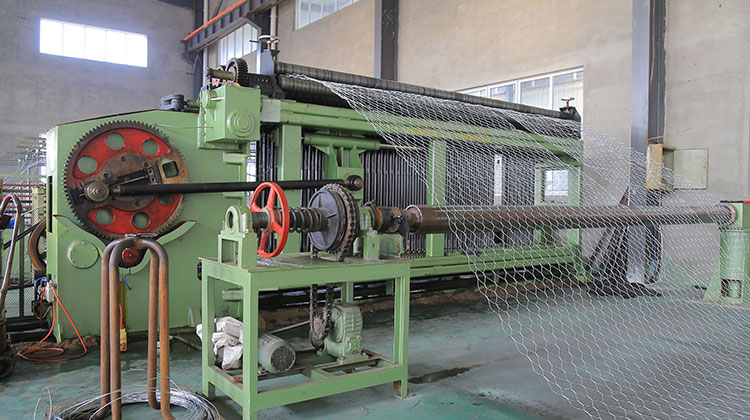 The gabion manufacturing process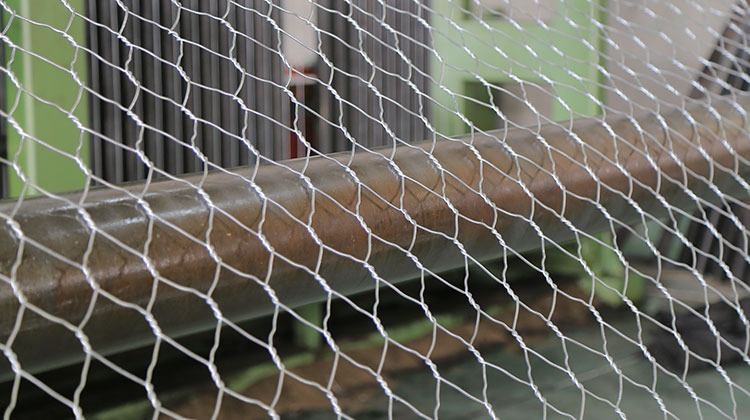 Perforated mesh production line
Introduction to the workshop:
1. Twelve CNC machines are employed to produce the perforated mesh in more than 200 opening patterns and various sizes.
2. Optional opening patterns: rectangular hole, square hole, diamond hole, round hole, hexagonal hole, cross hole, triangular hole, pattern hole, irregular hole, etc.
3. The opening pattern can be created according to customer's drawings.
4. Bending is available upon request.
5. Thickness of the conventional mesh: 1mm-10mm
6. Thickness of the micro-porous mesh: less than 0.5mm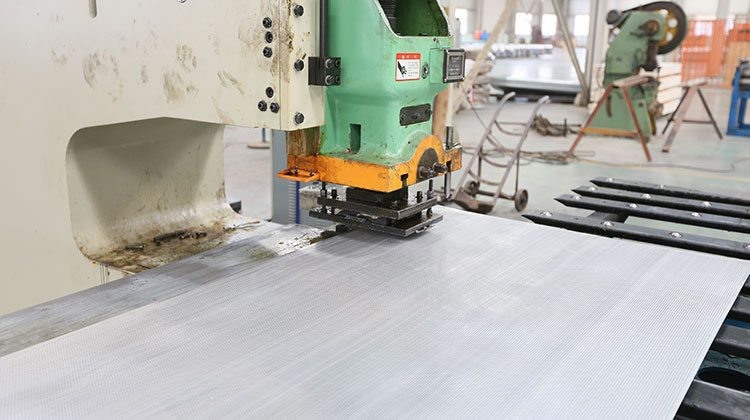 Punched mesh production line
Introduction to the workshop:
1. Ideal for producing punched wire mesh parts in a variety of shapes
2. An abundance of stamping dies available
3. We provide mold customization and stamping services according to customer's drawings.
4. The punched mesh can be sintered for production of filters as per customer's requirements.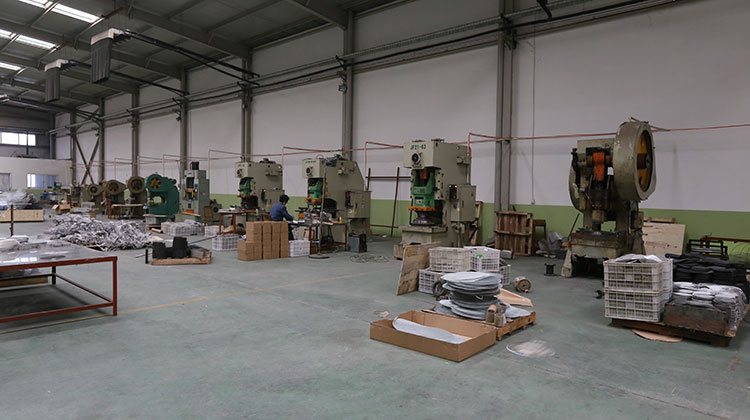 Baling wire production line
Introduction to the production line:
1. Steel wires are straightened, cut and bent in the baling wire production line.
2. Size of the baling wire: 2.0-4.5mm
3. Suited for baling of cotton, waste paper or garbage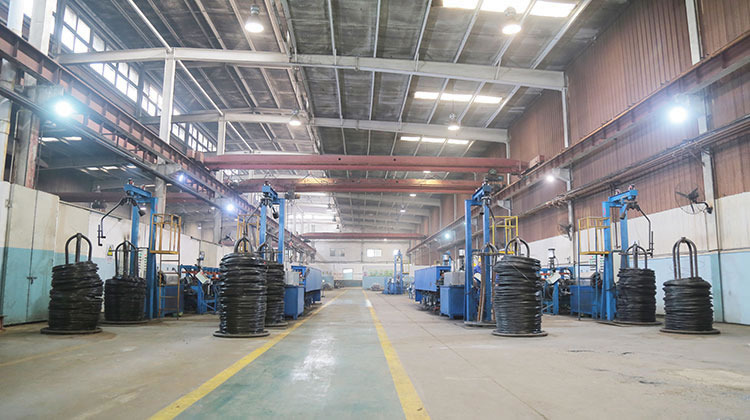 Steel wire payoffs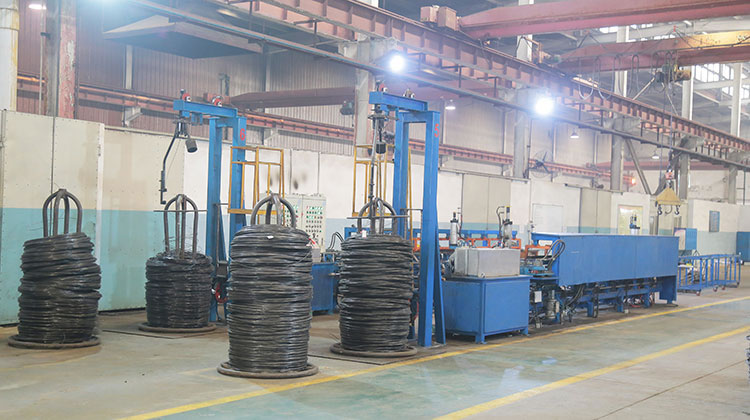 Baling-wire forming machine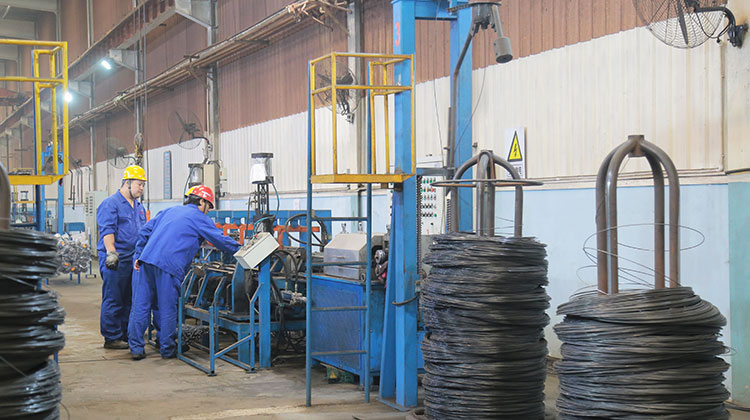 Steel nail production line
Approximately 300 advanced machines are operating in this workshop. They include a diverse range of high-speed automatic nail making machines and auxiliary equipment.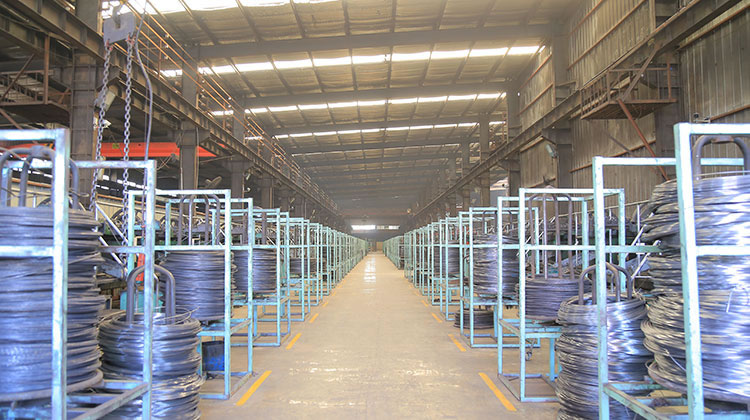 The automated and continuous production process involves four procedures: steel wire straightening, cold heading, cold extrusion and wire cutting. It is employed to fast produce steel nails in various specifications.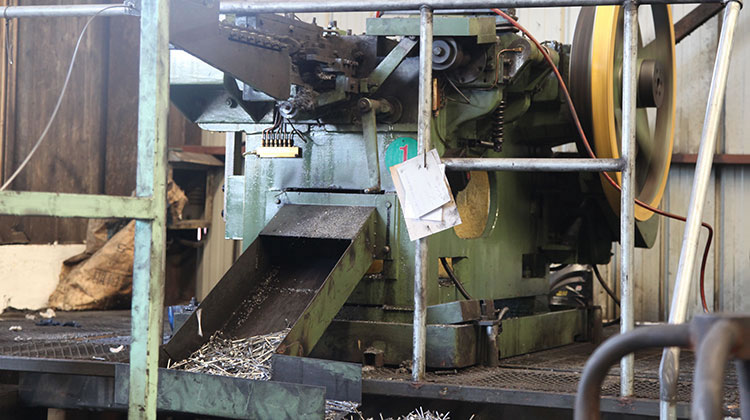 Our automatic thread rolling machine can fulfill various customers' nail surface requirements. In this workshop, we can produce nails with a variety of surface treatments, e.g.,

smooth shank nails, screw shank nails and ring shank nails.